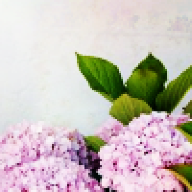 Joined

Nov 4, 2008
Messages

46
Hello PS'er!
I have been a long time lurker and when my boyfriend of seven years starting asking how I would feel about getting engaged (ecstatic!) I decided it was finally time to become a member. Since then we have decided on a 1.28 OEC (old cuts make my heart melt!) which he purchased from Jewels by Erica Grace after I made their website my homepage, haha. We were very fortunate because we only live about 40 minutes away from Grace and he was able to see most of their collection in person! I cannot even begin to say enough wonderful things about Grace; she was so kind, patient and honest. Obviously he got the benefit of dealing with her face to face, but after our experience I highly recommend them, they have the best eye for antique pieces, and are their passion and enthusiasm for what they do really shine through. I would trust them, as well as their judgment even if we lived thousands of miles away! They are that good.
Before making an appointment with Grace we had the pleasure of going into Single Stone and meeting Patti. Single Stone is an amazing place and Patti is such a delightful person to work with. She was so relaxed and patient as she pulled out stone after stone and let me try on as many settings as my little heart desired. The service and selection are first rate! I would also highly recommend them if you are in the market for an antique piece. We almost bought a slightly warmer OEC from them, but the JBEG stone won his heart!
We are still working on getting the stone set, there are so many fantastic settings out there it is hard to choose the one that not only fits our style, but also highlights the OEC facets in best possible way. If you have any suggestions please throw them out there!! I've always swooned over FacetFire's stunning ring and she has been so incredibly kind in giving me some great suggestions and an honest opinion. She has the best taste! So, now that I have given my boyfriend some input, the final choice is up to him and I won't know the end result until he officially pops the question (which is keeping me on pins and needles.)
I just wanted to thank the amazing people on this forum who have so openly shared their experiences, information, and have inspired so many people with their beautiful jewelery. I am so grateful, and I know if I didn't stumble onto this forum I would have never been exposed to so many choices, ideas, and critical knowledge about diamonds and jewelery.
Since I've benefited so much I thought the least I could do is write up a small review of the many places my boyfriend and I have visited in search of a setting. If you live in Los Angeles or Ventura County California they might prove helpful to you.
1. Matthews - 12220 Ventura Blvd, Studio City, CA
We visited here because they sell Michael B settings, but were shocked to learn that this is Michael B's actual store front, where he makes all his settings! We got to meet Michael and his wife Aida, who were both incredibly nice and very down to earth. Aida said she loved older stones and owned some herself. The quality of his work is amazing, the feel of the platinum is very solid and has a great feel. Obviously, you pay for this because his settings are very expensive. We decided against it based on price, but I wouldn't hesitate in choosing one of his settings if it were financially able to - they are beautiful.
2. Readers Fine Jewelers - 331 Wilshire Boulevard, Santa Monica, CA. www.readersjewelers.com
We stopped here because they sell Vatche settings as well as there own custom designs. They are 5th generation jewelery store and were friendly and helpful. I tried on both Sicily and Swan and they were both really pretty and dainty. I preferred the Sicily only because I prefer 4 prongs vs. 6 prongs. If you needed a Vatche retailer I would recommend them, otherwise kind of a typical family jewelery store.
3. Excalibur - 8818 W. Olympic Blvd, Beverly Hills, CA.
www.excaliburjewelry.com
This is a great place! Everything is vintage inside, they have an amazing jewelery counter and a huge floor room of vintage clothes. We spent our time at the jewelery counter where they had everything from OMC to antique cushions. They also have a ton of authentic vintage settings if you already have your stone. We talked with Soe, and she was just so nice and down to earth. They are fine with you pulling out and playing with anything you want, and are incredibly helpful. Since their inventory fluctuates with what they can source at the time, it's a great place to check out every once and while because you never know what you will find. If your looking for an authentic vintage piece or an older cut stone I would strongly recommend them, after you check out JBEG of course!
4. Hart's Jewelers - 708 N. Moorpark Road, Thousand Oaks, CA
We stopped in here because they carry Kirk Kara settings. Sadly, they didn't have a great selection. They also do custom work, but we didn't feel that they were that knowledgeable. We looked at a three stone setting and asked if the other two stones could be small OEC's and she literally didn't know what to say. In the end she said that older cut stones weren't desirable anymore and too hard to find. Wouldn't recommend.
5. Lynn's Jewelry Studio - 6100 Telegraph Road, Ventura, CA
They stock A Jaffe settings and do their own custom work. They have a pretty nice show room and the sales lady was friendly enough, but it seemed they worked mostly with RB and were not knowledgeable about older cut diamonds. I would recommend them if you want a local A Jaffe retailer, otherwise it wasn't anything special.
6. Fox Fine Jewelry - 210 East Main Street, Ventura, CA.
www.foxfinejewelry.com
Another great place! We went in to look at some Elma Gil settings and worked with Laurie who was super nice and just totally put you at ease. She spent a good while talking to us, really wanting to understand what we were looking for and how she could help. Their show room is beautiful and there were some really beautiful pieces in there. They also make their own custom designs, and she showed us the CAD computer program and some items they had made for some of their other customers. They do really nice work, and really want their customers to be happy. If you want to go custom, but work with a local BM store this would be great! They also have long store hours making it easy on anyone to come in after work, and they try really hard to accommodate any special request you have.
7. Silverhorn - 1155 Coast Village Road, Santa Barbara, CA
They were suppose to have some Daniel K settings, my boyfriend even called ahead to make sure before we drove up there and was told that they did. When we got there they had one setting! They are located in Montecito (aka: ritzy part of Santa Barbara county)and the attitudes were out in full force. They do mostly custom work and I will admit they had beautiful, very high quality pieces, but the attitude was enough to make me want to run. They really liked the idea of working with an older stone, and even offered to source single cut stones if we wanted to do something with pave. They quoted us $5500 for a pretty elaborate halo setting. The prices were fair and the quality of the work was amazing, but the attitude was too much.
8. Bryant and Sons - 812 State Street, Santa Barbara, CA
www.bryantandsons.com
This was hands down the worst place we went. They sell Tacori settings and specialize in their own custom work. The sales guy pretty much told us that older cut stones were terrible and he offered to re-cut it (!!!) I was shocked because we hadn't even asked him his opinion or anything, we were just there to look at settings which means we are obviously keeping the stone! There was no way I would ever leave my stone with them and after that comment it was so obvious they had no idea what they were doing. Would not recommend.
9. Churchill Jewelers - 1015 State Street, Santa Barbara, CA
www.Churchillsjewelers.com
We went in here to look at Martin Flyer settings. Our experience was the same as Lynn's. A good place to go if you want a local Martin Flyer retailer, but otherwise nothing special.
Whew! We have looked at a lot of places! I think we are in the final process of narrowing things down and hopefully he will make a final decision soon! Then I can come on here and show all of you the final product!