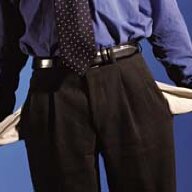 Joined

Feb 20, 2009
Messages

53
Hello all,
I recently got engaged and my girlfriend would like to get a tension set ring. She is set on it. Anyway we are lower middle class and im having a hard time saving for a ring. She is a beautiful girl and deserves the best so I really want to get her the ring of her dreams. I have a few questions.
1) Does anyone know what Tension Set ring designer Robins Brothers carries?? I was in the store a few months ago looking and was run out when my credit was declined (victim of identity theft, ruined me). Anyway I saw one I really liked but can not remember who makes it.
2) What online company would you buy a tension set ring from? Can you really trust online Jewelers to give you an honest deal?
3) Does the diamond size matter that much to women? She tells me all the time that it does not matter to her but think she is just trying to make me feel better. I would hate to get her something too small and have her friends say something.
4) does anyone have a lead to a local jeweler in the Houston, Tx area? I would like to buy local if I can.
Thank you all for your time
Regards,
ATM