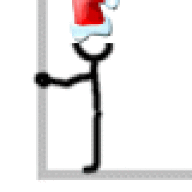 Joined

Dec 29, 2004
Messages

17,193
I do not consider myself a germophobe at ALL. And yet, these days, I think about it a bit more. Those sanitizing wipes available by the supermarket carts? Hm, why not? So I do, and now I feel weird when I don't.
I also realized other kids's germs (if I don't know the kid) gross me out. We went to a big inside playground for kids and in the toddler area there were ball pits...and many of those balls had spit up and vomit on them!
I have also started to hate shaking hands during the winter, although I'll still do it.
My friend is a big time germophobe. Triple covers the toilet with those sani-seats (if she can make herself go in public at all). And when her husband comes home, he is not allowed to touch her until he washes his hands AND feet! (granted, he is a fish wholesaler, so he is stinky afterwork).
An old controller of mine was totally freaked out over the germs on money. Washed her hands right after she touched money. I completely WIGGED HER OUT when I joked with her she was OCD and licked a dollar bill in front of her (yeah, I know it was gross but I lived). You could hear her screaming down the hallway.

What wigs you and what doesn't?