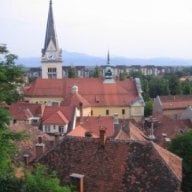 Joined

Oct 20, 2007
Messages

6,305
I have fibroids. At the last check, about 18 months ago, they weren't a problem but the doctor noted that they exsisted. About a year ago I started leaking urine slightly. It wasn't consistant and didn't bother me. About 2 months ago it became more of a problem but was off and on. It's too much though now and I've decided to see my doctor about it. I have an appointment tomorrow morning. I'm not completely sure that leaking urine is because of the fibroids, but I don't have a history of bladder problems and it's so variable that I believe it to be at this point. Both my mother and sister have them.

I've been reading up a bit over the weekend and have started worrying a bit. I've only just turned 30 and don't have children. I don't know if I want them, but I'd like to keep my options open. I currently have an IUD as a method of birth control, which is one of the things that is recommended for helping with the heavy bleeding that can accompany them. Reading on the internet about treatment options is very worrying to me. I can't continue with leaking urine though, it's really become a problem over the past couple of months and is effecting me quite badly.

Has anyone had fibroids treated? Anything I should ask tomorrow? Please share your experiences.