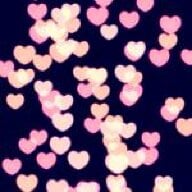 Joined

Nov 19, 2007
Messages

4,564
I typically tend to overthink these things and am hoping for some opinions.

My daughter in K has quite a few teachers. Two in her class, and then 7 others for various electives. For her two main teachers, each family gave $10 toward a group gift. I'd like to get them each a $10 gift card and chocolates.

For each of the other teachers, I was thinking $5 starbucks cards and some chocolates (like chocolate covered oreos from a chocolate shop, which I still need to find.) DH says that it seems too cheap, and I should just do nothing. I asked him for alternate ideas, and he has none. LOL. I think it's thoughtful. What do you think? Oh, and I was also going to bake cookies, but have already baked a ton for other things, so am feeling kind of spent there.

Thoughts?