Dear friends,
several months ago, I bought a 1.43 carat tanzanite. I purchased this stone from a reputable seller, however I checked it with Hannemann filter and the gem presented the typical reaction of an authentic natural tanzanite (pinkish color under aqua filter, purple/violet dichroism at London dichroscope).
The point is: the stone has a very nice purple/blue color. But... the cut is not so good ( I guess it might be defined "native cut"). The gem is a little windowed, although the light return is still very good.
I had the stone mounted in a gold pendant, decorated with six cognac diamonds. The pendant was for my wife and she liked it very much.
Furthermore, the pendant has been appraised for about USD 2500. The appraiser did not mention the bad cut of the stone.
The question is... how much the cut of a such rare stone is important?
If you should choose... cut or color?
here the loose stone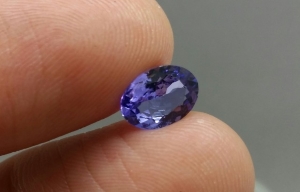 here the pendant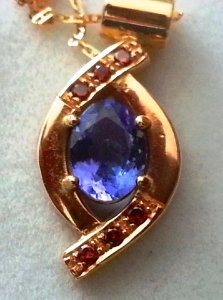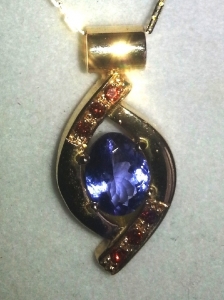 to evaluate the eye-fish effect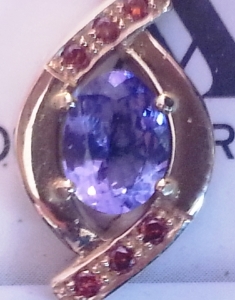 Thank you in advance for your considerations!