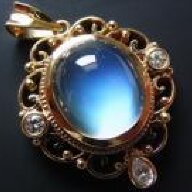 Joined

Aug 22, 2011
Messages

59
My mother's birthday is approaching, and I am struggling to decide between a 25CT tanzanite and a 6CT sapphire as her birthday present. Both stones are beautiful. But my experiences with tanzanite are quite limited, so I have the following questions:

(1) Hardness of tanzanite is only around 6.5. Is it too soft for everyday use?
(2) Price of tanzanite fluctuates dramatically over the past few years, is it likely that the price for the best quality tanzanite will take a substantial dip in the future?
(3)My jeweler told me that tanzanites that display reddish-purple flashes command a premium and is considered the best quality, is this true?

Any inputs are highly appreciated.