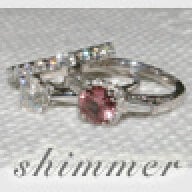 Joined

May 7, 2007
Messages

1,702
Is anyone tanning to prepare for their wedding day?

I''m getting married in Hawaii and I''ve talked to a few people who think it''s a good idea to go tanning for a few weeks before. Right now I am very pale, I wear the lightest MAC foundation there is! FI gets super dark in a few hours, so by our wedding day he will be a dark chocolate brown, where I will be a white chocolate with red shoulders (with no tanning)! I''m not sure if it will help or not (the contrast, and red shoulders).

Any advice is appreciated (and yes, I know that UVs are harmful)!


I would spray tan or use self-tanner, but they don''t work very well on me.