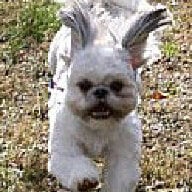 Joined

Jun 30, 2010
Messages

717
I love being really tan, and I love the sun. I am always in such a good mood after a nice day out in the sun, and I have anxiety/depression and issues with being tired all of the time, which is always better in the summertime.

Back in February, I got sick of being so pale, and I was also always feeling so blah. I started going to a tanning bed, and I have gotten a wonderful tan that I get tons of compliments on. I tan pretty well in the sun, but the tanning bed tan is even better. I have continued to go 2x a week in order to maintain my tan. It has also made my mood better.

Then, I started to worry about a new mole-like thing on the palm of my hand (I tend to worry a lot about diseases). I actually first noticed it towards the end of last summer (before these regular trips to the tanning salon, even though I had gone to a tanning bed several times about six years ago), even though I have no idea how long it was there before that. It is a dark spot, although it is totally flat.

I still have it, and it's starting to worry me a lot. I think that it might have grown a bit, but it certainly hasn't grown much. It isn't totally symmetrical (especially not in macro pictures), the borders are not regular (you can't really tell in real life, but you can when I take a macro picture), and it's mostly dark brown.

I went to a dermatologist about it, and I just felt ridiculed. He says that it's a nevus, although I asked about lentigo, and he said that it's possible (these are so general that it's not helping me, and it's obvious that he doesn't really know for sure). He couldn't believe that I was worried about such a small thing, and he said that all of the melanomas that he has seen have been about 6 mm. He said that there are some that are 4 mm, but that my lesion is only about 1 mm. I don't understand it though, because no one wakes up with a lesion that large - they have to start somewhere, especially if they are not developing from an existing mole.

He also was horrified when I told him that I had been going to the tanning bed. He told me that they are 15x worse than the sun, that I should only go to a tanning bed if I want to get cancer, etc. I have heard that people who go to tanning beds have an increased risk of skin cancer, but is it really that much higher? Also, when you go to a tanning bed, you stay for 15-20 minutes. To get the same type of tan out in the sun, it takes hours - so I would spend a lot more time in the sun. Is that taken into account?

I am a 25-year-old female, with no history of melanoma (or other skin cancers that I know of) in my family, and they all spend a ton of time outside. I don't have any moles that are more than 6 mm (or even close), and I only have five or so on my whole body. I tan easily, and rarely burn, although I do have blue eyes.

I am really confused about what my best option is, and I'm really upset with the way that this doctor acted. He has been working at a dermatology practice for 10 years now, but he originally was a family practitioner. He seemed more concerned with whether or not I smoke, wear my sea tbelt, and get yearly pap tests. He also asked if I am married, and when I told him that I am engaged, he was happy to hear that I will only have on sexual partner for the rest of my life. After he said that, I realized that I actually had an appointment with him a few years ago, and then he told me that I should reconsider having premarital sex because the guys are just taking advantage of me and also because he thought that it would be better to save that special gift for my husband.

As if that's not bad enough, I didn't even get to ask all of my questions, because he kept cutting me off when I tried to talk. Then, he got up and started walking toward the door, talking into his dictation device. I understand that he didn't have all day to talk to me, but then he shouldn't have kept asking about insignificant things. He even asked me what I do for a living, and where I work now. When I said that I'm unemployed, he was like "Why? Isn't the hospital near here hiring?". I don't see what that had to do with anything.

I know that my lesion is most likely benign (or at least I sincerely hope so), since it has been there for so long and grown so little, but I want real answers about my risks. I have tried self-tanner, but it always wears off unevenly, my feet always look ridiculous and streaky, and I don't get the other benefits (less depression, less tired, etc).

Thoughts?