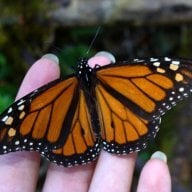 Joined

Mar 11, 2009
Messages

1,152
So my boyfriend and I have been together almost three years and have started legitimately talking about getting engaged (but probably not till next year). I''ve always said I''ve wanted some say in choosing my e-ring, which he was not fond of at first but has warmed up to the idea.

I had finally started to relinquish some control when I found pricescope... needless to say I''m now more wanting to be in control as ever. I''m a pretty picky girl especially when it comes to few thousand dollar purchases. I''m just worried that he''s going to get offended or feel emasculated if I''m the primary one making decisions. Don''t get me wrong, I want him to be a part of the process, his opinions and advice. But he''s just not that interested in learning about diamond grading and quality so I want to make sure I get what I want and the best value for our budget. Every time I try to talk to him about logistics of actually buying a diamond he gets overwhelmed and annoyed.

Do any of you feel like you took too much control in the process? Or any tips for how to make him feel like he''s part of the decision while still making sure your voice is heard?