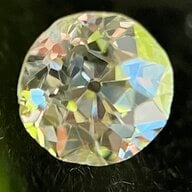 Joined

Dec 16, 2007
Messages

24,364
We all know about the big things -- food aversions, cravings, tiredness, pain, and on and on and on...
But I have noticed some other perhaps less common side effects (if you can call them that) that I wondered if others had experienced too!
Ok, so here is a very surprising thing I have noticed both times I have been pregnant -- my body hair stops growing! My hair on my head stops falling out, the hair on my legs does not need to be shaved (like, shave once and then go 3-4 weeks without doing it again).
Maybe on a related note, my hair does not get greasy either! I have not had to wash my hair in like 4 days and it still looks great. I shower of course

but don't need to wash my hair! Very stange.
Anyone else experience this or any other stange things?