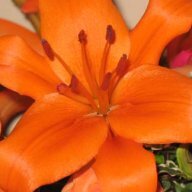 Joined

Dec 9, 2006
Messages

36
this didn''t happen to me and its just a thought i had.
if your s/o bday is coming up and you are planning to propose......
either have a bday w/ her friends and family present or plan it with just hte two of you. which ever suits your personalities the most.
for her bady you are going to have a Piñata. in it is some candy and the ring (wrapped however you want). plan a way that she''s the one to break it open. if you just have the ring in the ring box, it will obviously fall the the floor. you prolly don''t want a lot of candy packed in their but you get the idea. when she see''s the ring box, she''ll pick it up (i hope lol), then you can get down on one knee and aske her to marry you.
as silly as this sounds...if you are a kid at heart and both of you enjoy suprising the other and enjoy suprises.....this should work out pretty good for you.
i have never heard of this being done. have any of you?