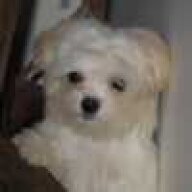 Joined

Nov 7, 2008
Messages

180
We''re planning on having our ceremony, cocktail hour and then sit-down luncheon at a hotel. The ceremony will probably start at 1pm and will only last no more than 30 minutes. The hotel wedding packages we''ve been looking at assumes it''s going to be a dinner, so we''re looking at the cocktail hour with passed hors d''oerves and some have cheese and fruit displays. Then there is the seated 3-course meal with the typical entrees of chicken, filet mignon, sea bass. We''re planning ot have the cake for guests and then after some dancing, we''re going to have a pastries bar. Of course, we''re going to do open bar and champagne toasts.

Is this all too much for a Sunday aftenoon? Should we scale back the food? Would it be weird having people dancing on a Sunday afternoon? We''re planning to have a band (probably only 5 piece as a band with a horn section may be too much).

We only have a few people flying into the DC area from the West Coast, so they would probably have to take a Monday off, but the rest of the guests of our small wedding (we''re inviting about 80 people) will be from the East Coast with the farthest about a 4-5 hour drive away.

Oh, and yes, we are on a budget as this is not one of those Platinum Weddings, but since this is a relatively small wedding, we can afford to go bigger on some things (e.g. food, band, etc.).