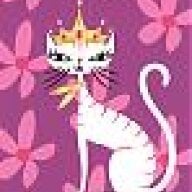 Joined

Mar 15, 2004
Messages

6,825
OK. I know. I know. But let''s get past the whole don''t go into the sun thing (for 6 hours on Friday without SPF...again, I know!!! LOL and after you''ve been using products that make you photosensitive)....I never burn really, but it''s been a while. A very very long while. I don''t want wrinkles. That said...

I went to the Dr who indicated what the lovely and talented Ms. Belle said...Motrin 800 mg 3X day. No sun poisoning. BUT, the swelling pain is unbearable. The heat is out of the burns thanks to vinegar and milk and baking soda compresses and soaks. I think my legs and arms are going to explode. You can actually see a "hang over" on top of my elbows (the skin is swollen and hanging over!).... and knees. I''ve been keeping compresses on and legs elevated. Going to a move now bc I have to get out.

Any home-made advice for swelling? I SO wanted a nice steroid shot but he didn''t suggest it.