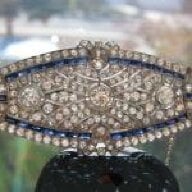 Joined

Nov 24, 2006
Messages

24,299
Zoe, I hope your back feels better!
Degee, I decided I like the new program. I just miss having a pocket points finder!!! I love the free fruit and veggies!
Marcy, is your mom still a WW? Did you do your walk this year for breast cancer?
Sharon, wooohooo for so much running and biking. hope your hip feel better soon!
I lost 4 ish lbs at WW!!! I need to lose about 6 to hit goal but I might and try to lose more and see how that goes? the babies are keeping me buuuuuusy! I haven't had time to exercise, someday I will again!