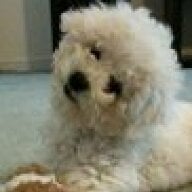 Joined

Feb 2, 2008
Messages

5,206
Quick question for you about the Cleavage Coolers! You recommended them to me a while ago and now it''s time to order them.

Should I order the longer one or the two heart shaped ones?

I don''t think I''ll have to wear a bra w/ my dress since it''s built in so do I just put the longer one down in the center of my cleavage? Wow this sounds like a funny convo.

Thanks! Here''s what I am talking about if you''re interested:
Link