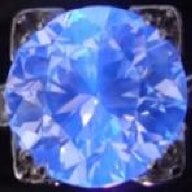 Joined

Apr 26, 2007
Messages

8,087
I've been having pregnancy-induced sciatica for the last 24 hours - nothing debilitating, but I was kinda doing the Pimp Roll when I walked, so I Googled out of desperation.

One of the random Yahooo hits off-handedly included the suggestion to stand on your hands and knees for a minute to reposition the baby.

Dude! It worked!

I'm kind of foolishly delighted by this. Anybody want to share their common-sense, down-home, so-obvious-you-probably-never would-have-though-of-it solutions for common pregnancy issues?