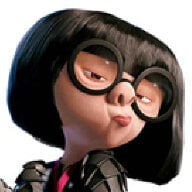 Joined

Dec 27, 2006
Messages

658
So, I''m stuck between two rings, and I need some help.
I really like the antique style, and after talking with my old jewlery teacher from college, he gave me his Stuller catalog to look through. I found one ring that I liked best, but it''s starting to look cheesy now that I''ve been staring at it for the last few days. Instead of looking floral and elegant, it''s starting to look like butterflies... I don''t know, what do u think?
I was going to have it set with a 1.25-1.30carat diamond, in a tulip prong/head.
On the other hand, my professor told me he could carve one out of wax if I couldn''t find a ring in the book that I wanted. After looking at Fay Cullen''s site, I found a ring I really love and was thinking about taking him up on the offer. I would change a few things; like instead of the bezel setting, I would use a four prong setting... the band would be comfort fit instead of those three tubes... Obviously the craftmanship of the ring would be a little different.
But I like the shape, I like how it would sit on my finger, and I could put a simple wedding band flushly next to it without too much rubbing. Here it is:
Maybe I''ve answered my own question, because I really like Fay Cullen''s ring, but I thought I''d ask the opinion of others..
Thanks!
Maria