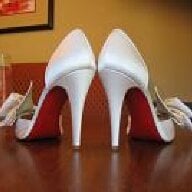 Joined

Nov 13, 2007
Messages

5,720
How long did you stick around at a job you knew you was making you unhappy? and why did you stay?

I have stayed because I really need a substantial amount of time at one job on my resume. Also, eventhough I work with my old manager, she is no longer my direct report. No communication seems to be working well for us. However, my new report might be leaving and they might transition me back to my old manager.
The positives for sticking around are getting more and more slim...