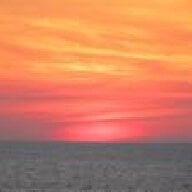 Joined

Sep 16, 2009
Messages

2,139
I utterly agree that people should not be traveling at all, internationally or domestically, right now, and that they should be staying home except for the most essential of reasons.

That said, I have a bit of a hypothetical question for the Canadians here: what would you as Canadians think of Americans who've been very careful about their exposure risk slipping through not to do a fun travel visit or for recreation, but looking to stay for a while for reasons of not being safe in the US and who were very open about being from America, quarantined themselves for an extra-long time, and did everything they possibly could to prevent risk to Canadians? Oh, and weren't going to try to take a job from anyone or need any kind of financial assistance during the pandemic. I'm not referring so much to the current laws around the matter, but just what your average Canadian would think of those people. I guess what you could deem "super-responsible but desperate COVID refugees." Because it's getting increasingly difficult here for even the strictest of us to stay away from it, and I'm predicting that will get worse. For example, they're forcing even high-risk people to do jury duty in person in the middle of this, for crying out loud, with the kind of numbers we have and with no option to use online video conferencing instead, and they're not offering any other options for drivers license renewals than to go in in person, take off masks for pictures, and stick your face in the full-face device that everyone else's face has been in for the vision test. There's plenty more, but those are just a couple examples. It's everywhere, between the behavior and attitudes of private individuals to public and government policy, at least where I'm at, because that policy is all being set by people with the same "it's only the flu, it's a conspiracy, we can't hurt the economy, just suck it up, everyone dies" beliefs.

I'm feeling increasingly unsafe and desperate here. Honestly, DH and I want out permanently, and I think the only thing stopping us is that no one is letting Americans in at all. Which I understand from their perspective, but......we feel like if we stay here any longer, we're going to die.

Sorry......just....desperate and rambling.
Canadian here and personally wouldn't have an issue with a refugee situation. There would need to be fairly strict rules about quarantine after arrival.
It's funny, but I don't think the average Canadian has the "they took our jobs" mentality. I would be ok with someone in a refugee situation working and receiving healthcare. I mean friends have hosted Syrian families and we participate in community programs to welcome refugees. I know this isn't exactly the same, but meh I'm sure there are people who are at high risk for COVID who could make a good argument.