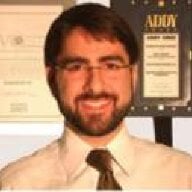 Joined

Dec 16, 2008
Messages

320
Yup...the parade is going on right outside my window along 5th avenue and marching right past the heart of the N.Y.C. Diamond District..
The music is so loud, I can hardly hear myself think!
A typical view of the parade from my window, looks something like this: (disclaimer: I did not take this photo and it actually was shot a bit aways from my window location/view on 5th avenue
Seriously, people here in the city are having loads of fun and good cheer!
Party on!