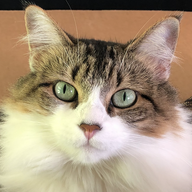 Joined

May 5, 2005
Messages

974
hello all!
I know there are some experts on this forum in regards to pefume! I am looking for a spring fragrance, preferably one available at Bloomingdale''s as I have a gift card there and want to use it.
A little background - my winter fragrance is Burberry London. Love it, but kind of heavy for spring and summer. I also like Gap Dream and most of the Philosophy line (although no staying power on me).
Recently I got Elizabeth Arden Pretty, which smells awesome when I first put it on, but the drydown is spicy or something on me and it smells completely different an hour or two later, which is disappointing. Lesson learned that I need to spray something then wait an hour or two to see how the fragrance changes before I purchase it.
I recently tried Marc Jacobs Daisy, and it wasn''t offensive, but not really great on me. Therry Mugler (sp?) Angel was not my style at all. Britney Spears fantasy forget it. These are a few that I tried the other day in the store.
I would prefer something clean smelling, maybe a bit flowery (but not overwhelming flowery), really prefer more clean smelling I guess than anything. Any ideas I can try when I go to the mall? I will be spraying Omnia Crystalling for sure and trying that one out.
thank you!