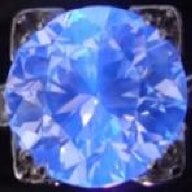 Joined

Apr 26, 2007
Messages

8,087
princesss|1308106868|2946240 said:

Circe|1308105377|2946216 said:

Selkie|1308100593|2946129 said:

"My idea of nice decor is if a dragon had a bordello."
Ha! Love it. I'm picturing lots of red and black drapey things and ornate furnishings.

Houzz.com is great! Tons of ideas and photos that you can filter by style.

Yep. And gilt. Lots of gilt. Gilt, everywhere. It's like my genetic code is aware that, as a Jew, I should have lots of the homophone, but suffers dyslexia.

When I was poor and in grad school, I went through a phase of buying the cheapest possible furniture at flea markets, dragging it home, and painting it gold. It looked surprisingly respectable that way, but friends were afraid I'd gild the cat.

(I maintain she would have liked it - like a little statuette of Bast!)

Even more surprisingly, my husband discourages me from this habit.

Pourquoi

?

Circe. I choked on my tea reading this post. I feel like I need to print it out and save it somewhere for the days when things are really bad, because between your dyslexic Jewish gilt, the dragon bordello, and the cat....oh, the cat....I honestly don't think I could stay in a bad mood.
Yeah, but the cat
might
have ....
... and, thank you!