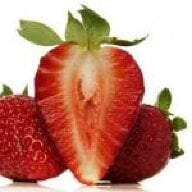 Joined

Jul 28, 2009
Messages

1,792
So my brand-spanking-new husband and I are starting the process of figuring out how to furnish our future home. Which we don't have yet, but ignore that for the moment. We're doing lots of envisioning anyway.
And wow we don't agree.
I've always known we have different decor preferences, but now that these preferences aren't theoretical anymore, it's a matter of making it work! So, my question:
For those of you who have successfully navigated furnishing and decorating a house with someone who has totally different taste...how did you do it? Did you compromise on the stuff you buy? Compromise on who got to furnish which rooms? Secretly buy furniture in the night and then say "too bad" when the other complains?
We both want to love our future home and are trying to figure out how to make that happen!!!
Also - can anyone recommend good design inspiration websites featuring a fairly traditional aesthetic? I guess I need something new since I've retired most my wedding blogs...
Thank you!