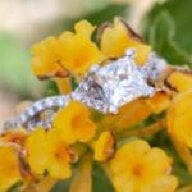 Joined

Mar 25, 2011
Messages

247
I typically don't post much in hangout, but maybe I can benefit from everyone else's experience!
I think I have a spider bite! It's about 24 hours old. Originally I thought it was a mosquito bite, and, well... I must have really scratched it in the middle of the night, because this morning I woke to find an irritated, quarter-sized raised red splotch. There's no central "bump" (it's all pretty uniform), the swelling was responsive to hydrocortisone cream, the size hasn't increased over the past 8 hours-- it just looks the same. I've been keeping it clean with alcohol pads and triple antibiotic. There isn't a continuous itching or burning sensation that I'm aware of; it itches like a mosquito bite, for the most part.
My main concern is that I live in Arizona, where everything and it's relative is poisonous.
Does this sound like a typical bug/spider bite, or should I worry that a venemous (eg. brown/recluse) spider somehow got to me? Has anyone ever dealt with this stuff before? I'm clueless and don't want to find out later that I missed obvious signs to seek medical attention.

Thanks for reading my weird request!