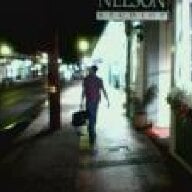 Joined

Dec 31, 2006
Messages

4,750
Had a fire in my microwave this afternoon.
Decided to make myself a small sweet potato like I did yesterday - peeled it, poked it a few times with a fork, then put it in the microwave.
Cooked it for 4 minutes on one side - then turned it around, put another 4 minutes, went into a different room. I had made the same thing yesterday - peeled it (which I usually don't do, it was my first time trying that) but had done 3 minutes each side which left it still a little hard.
I noticed after a little bit both cats were pacing back and forth and growling (yes, they both growl like dogs) - I thought maybe the gardeners were outside, didn't pay too much attention.
But when they wouldn't let up I listened more closely and yes there was definitely a noise...sounded maybe like the gardeners, but decided to go and check it out.
Found the sweet potato basically having mini fire explosions in the microwave.
Opened the oven door and carefully took the plate out - the baked potato was basically glowing inside. The picture is after like an hour. Completely charred through.
Had it not been for the cats growling and not letting up I really don't think I would noticed anything weird. And I may not have smelled anything for a while because I had the door to the room I was in closed (I always keep the cats with me when there's food out or anything cooking on the stove.)
I didn't check to see how much time was remaining in the microwave but whatever it was the fact that I got up made what happened a little less worse than it could have been.
Microwave is scorched inside...even after like 10 times of steaming water/vinegar, letting it sit, and using a Mr. Clean Eraser it still has black/gray spots all over.
But it could have been so much worse...