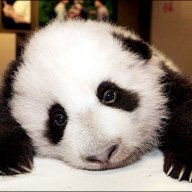 Joined

Oct 6, 2008
Messages

735
Hi all,

I got a call last night from my mother who said she has purchased a pair of aquamarines at H.Stern for me !!!!!!!!!! YAY!!!!!

I had jokingly said please buy me a Santa Maria aquamarine ... these aren''t santa maria ones but hey I''m so happy

(She is in Rio right now and there is no way I can get her to spend time taking pictures of them, so I (and you all!) will have to wait until I see her to get my hands on those two lovelies! ... She bought them thinking I could make earrings out of them so I imagine they can''t be TOO big... She described them as "squarish - rectangular" I''m guessing that means a squarish emerald cut?
The question I have is... Can I buy pre-made earring settings online, if so, where? I see they don''t have any from LOGR,
Whiteflash
only sells them with the purchase of diamonds and I really don''t know how much it would be to go custom for a simple basket setting.
I know I have no pictures so this isn''t going to be a popular thread

, but any help would be appreciated!