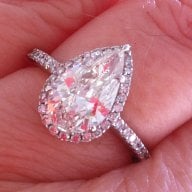 Joined

May 23, 2010
Messages

6,731
Anyone hear this cover of the Sound of Silence by Disturbed?
https://www.youtube.com/watch?v=u9Dg-g7t2l4
I heard it for the first time while driving, and had to pull over and use my SoundHound to figure it out. Apparently, according to DD, they are heavy rock band, and you hear a bit of that at toward the end. I LOOOVVEE the drama of this. The way it makes me hear the lyrics in a new way, as though for the first time. Extraordinary. Listen to the whole thing, or you miss the best parts.

Do you know of songs where the cover/remake/remix is better or almost better than the original?