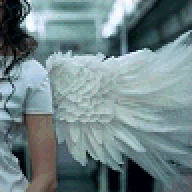 Joined

Jan 20, 2006
Messages

3,786
Yes!!!!!!!!!!!!!!!!!!!!! I'm engaged!!!!!!!!!!!!!!!!!!!!!!!!!




I'm still on Cloud 9!!!!!!!!!!!!!!!!!!!


I've had a smile on my face since it hapenned!!!!. OMG!!!. He proposed Friday afternoon!!!. Sorry I couldn't come tell you the news sooner! I was dying to but it has been such a crazy weekend!!!!. I feel like I'm dreaming and I just keep on doing happy dances!!!!!!!!!


















I thought that maybe he was going to propose on our sky trip next week, but he thought I would be expecting it so he wanted to catch me by surprise!
Friday I went over to his house to work form there in the afternoon and stay thee the rest of the weekend. Then he called me like at 3pm and asked me if I was busy...I said no really, but that wasn't unsual since he usually gets out of work early on Fridays and always calls me to see how I'm doing. Anyway...he came over, we hugged, said hello, he hugged my (our!) doggie..the usual

Then he asked me if I liked the new kitchen nook table. We picked it out together from Poterry Barn, I said yes, I loved it!...so he asks me again if I really like it, I say of course! plus the chairs are so comfortable!!!....so I go ahead and sit in one of the chairs and he says. Well, I'm glad you like it because this will be your table!. I said, yes I know...and then he starts kneeling down





and says something like: This will be our table, because this will be your house, because I want you to be with me forever...(at this point I have my hands in my face and can't believe what is hapenning!!!!!)...and he says "Will you marry me?".....awwwwwww!!!!!!!!!!!



All I manage to say (in between smiles and shock, and red face and teary eyes) is: Are you joking???? This wouldn't be funny!!!...hahaha...then I hug him...he asks "ok, so what is that? a yes??"...I say yes! I satrt jumping, we're hugging, kissing, etc....OMG!!! I'm just SO HAPPY!!!!!!!!!!!!!!!!!!!!!!!!
He then tells me he just got the ring that morning and was just going to wait for the perfect moment that day...and the moment came like 5 minutes after he walked into the house! haha. He had called my dad the day before to ask for his blessing




I'm just crazy happy and in love!!!!!!!!!!!!!!!!!!!!!!!!!!!!!!!!!!!!!
He had reservations for my favorite restaurant and had a bottle of very nice champagne in the fridge. We started celebrating right away, then went to dinner and then had some friends over. They had no idea so we got to surprise them...It was great!!!!!!!!!
The ring is absolutely AMAZING, everything I wanted!!!. It's a 1.5 round brilliant in a platinum 4-prong band!! It's beautiful!! I can't stop looking at it!!! He got it at
Blue Nile
and it sparkles like crazy!!!!!!!!. He has been doing research on it for a while and said I would drive him crazy sometimes with questions...hehe

. I told him "I wasn't THAT bad"....and he looks over at our dog and says "no she wasn't...was she buddy? she's been great!"...hehe. Ok, I was a little bad

The next morning as we got up, he gave me a hug and said "good morning, my wife to be!!!"...



I'm just so happy!!!!!!!!!!!!!!!!! I feel like I'm still dreaming, it was perfect, we're just so perfect for each other and can't wait for our life together!!!!!
Thank you PS and my LIWs!!! for keeping me sane (ok, I wasn't completely sane

)
Hugs!!!
M~
(pictures to come as soon as I can download them!!!)