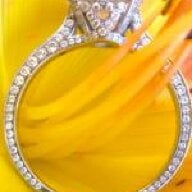 Joined

Feb 3, 2008
Messages

7,948
I am interested in getting one, but the reviews swing from high to low on the same items. I was wondering if anyone has any
experience with one that worked well.

It would be great to have one for emergencies like power outages! I have almost 500 books on my kindle now so I would have a lot
of reading material but not if I have forgotten to turn off my wireless!

A few I have seen will also charge a phone. We always keep a lot of batteries in the house (cuz we buy them at Costco!) and I know
some solar charges have batteries as well, but I think I would rather have one that is all solar.

I would love to hear your experiences and opinions!