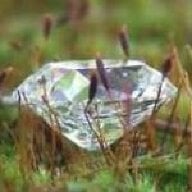 Joined

Jun 29, 2006
Messages

11,071
what''s left on your holiday timeline??

I''m baking the rest of today and delivering some goodies to some friends this evening and tomorrow I''m planning on staying home though I''m going to have to send the dh out to get some bread for Cmas morning. I''ve wrapped NOTHING yet other than what we had to send off.

Sunday Breakfast is Swiss Breakfast (oats, fresh fruit, almonds, honey, and half & half)
Sunday Dinner is Prime Rib, Yorkshire Pudding, Creamy Potatoes, Green Beans (frenched with almonds and an amaretto sauce), Herbed Carrots... I think that''s it.
Monday Breakfast is a lump crab, havarti, and asparagus strata with hollandaise....
Monday Lunch/Dinner is French Dips yum yum!!

I don''t do any particular deserts.... I have nothing that screams tradition to me and we always end up with plenty of leftover stuff after the cookie trays....

Does anyone here have a particular desert that screams christmas?