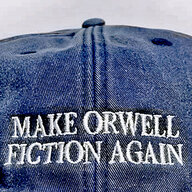 Joined

Apr 30, 2005
Messages

32,307
Recently I've seen more and more posts, even from seasoned PSers, considering buying diamonds without grading reports, "because prices have risen so much".
Whassup with dat?
The value of a diamond depends on
what it is
.
Subtle color and clarity differences not noticeable to us who do not have GIA GG degrees can dramatically affect price.
A grading report from a reputable lab assures you of what the specs are, so you don't have to take the seller's word for it.
A $100 GIA report is a small price to pay to ensure you are not overpaying by thousands of dollars.
Prices are high now so being unsure of the specs means throwing away more money than when prices were lower.