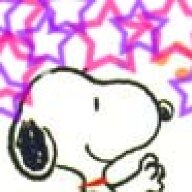 Joined

Feb 7, 2009
Messages

68
hello, so i went for the first time to try on some dresses yesterday. i tried on 3 of them and omg not a good time. if you ever need motivation to lose weight, go try on wedding dresses! haha

but for real, my question is to the short girls (or everyone i guess), im 5''2 and i tried on 1 "poofy style" dress and 2 more empire grecian style dresses and it was so overwelming with all that fabric! does anyone else have this problem? i could barely even walk i felt like a giant cotton ball. they just didnt seem like the fit right, and it was hard to even get excited when you try on a dress that either doesnt fit or is so long that you cant imagine how it might look once it is made to fit you.

anyone else have this problem? or was it just me??