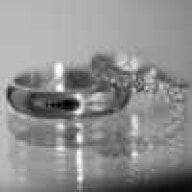 Joined

Mar 18, 2008
Messages

909
so as I have posted in a couple of places on here about the fact that I found out last week that I have a very large ovarian cyst and that I am going to need surgery--and I might lose my ovary. I had to miss 3 half-days, and one full day of work last week (the first time I''d been out sick since I started working last August). But, on Tuesday, the day I met with the surgeon and I learned I might well lose my ovary, when I came back into my office, and told my boss about it, he handed me an assignment (I''m a new lawyer), and I worked through it the rest of the week, and gave him my draft on Friday.
I walked in this morning to receive these two emails:
----------


Your draft of the (client''s) motion is awful. Do you even know what it is that you''re asking for? Do you know what Huntley or Sandoval are? It doesn''t help me for you to just write a motion if you have no idea what you''re doing. Perhaps you should have tried to understand it before you wrote the draft.

----------

If you read the criminal transcript from the last date, you would have seen that a Huntley hearing was already ordered, and the Sandoval issue was also referred to the trial judge. Why did you request them in the draft of the motion?

Also, if you read the transcript, you would have seen exactly what we are trying to get. Why don't you start by reading the transcript. Then do some research, starting with the attached cases and write this motion for discovery like it should be written. Does me and the client no good for you to just cut and paste from other motions that are not on point. It isn't just about getting me a draft. What's the point if I have to go and do all the work over again anyway...

-----------
Obviously I had read the transcripts. Obviously I had done research (including using the attachment he resent to me). Obviously I DID try to get what he wanted. And this isn''t the first time I''ve come in to work to nasty emails like this.
I just started crying. I had been crying the whole weekend about my predicament (see
post
), and I just couldn''t deal with this too.
Am I overreacting to be this hurt?? I am not being rational in general. Am I being rational by being incredibly hurt by this? I know you will all be blunt, and I think I need that.