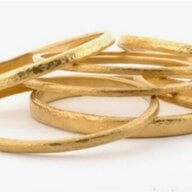 Joined

Jan 26, 2003
Messages

21,845
This column by Paul Krugman really made me despair. As if I needed anything more to make me despair. I thought of
ksinger
posting that she would soon be among the uninsured and uninsurable. We currently have a health care program where people cannot be denied care due to pre-existing conditions. It really didn't have to be this way. Excerpted below.
"Snatching Health Care Away From Millions
Paul Krugman DEC. 30, 2016
"If James Comey, the F.B.I. director, hadn't tipped the scales in the campaign's final days with that grotesquely misleading letter, right now an incoming Clinton administration would be celebrating some very good news. Because health reform, President Obama's signature achievement, is stabilizing after a bumpy year.
This means that the huge gains achieved so far — tens of millions of newly insured Americans and dramatic reductions in the number of people skipping treatment or facing financial hardship because of cost — look as if they're here to stay.
Or they would be here to stay if the man who squeaked into power thanks to Mr. Comey and Vladimir Putin wasn't determined to betray his supporters, and snatch away the health care they need.
To appreciate the good news about Obamacare you need to understand where the earlier bad news came from. Premiums on the exchanges, the insurance marketplaces created by the Affordable Care Act, did indeed rise sharply this year, because insurers were losing money. But this wasn't because of a surge in overall medical costs, which have risen much more slowly since the act was passed than they did before. It reflected, instead, the mix of people signing up — fewer healthy, low-cost people than expected, more people with chronic health issues.
The question was whether this was a one-time adjustment or the start of a "death spiral," in which higher premiums would drive healthy Americans out of the market, further worsening the mix, leading to even higher premiums, and so on.
And the answer is that it looks like a one-shot affair. Despite higher premiums, enrollments in the exchanges are running ahead of their levels a year ago; no death spiral here. Meanwhile, analysts are reporting substantial financial improvement for insurers: The premium hikes are doing the job, ending their losses.
In other words, Obamacare hit a bump in the road, but appears to be back on track.
But will it be killed anyway?...."
Link...
http://www.nytimes.com/2016/12/30/opinion/snatching-health-care-away-from-millions.html?action=click&pgtype=Homepage&clickSource=story-heading&module=opinion-c-col-left-region&region=opinion-c-col-left-region&WT.nav=opinion-c-col-left-region&_r=0
AGBF