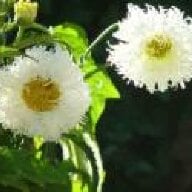 Joined

May 14, 2008
Messages

3,783
Gosh, wasn''t sure how to title this post, because I''ve got a couple of different things to say.
Firstly, will someone please point me in the direction of where all the kewel smilies are - I feel left out!! Thank you muchly!!
(insert grateful smilie here)
Second, I sort of said more than I intended to on the NSC thread in the CS forum last night that was personal. Put it down to one too many warm beers and feeling like crap etc. etc. My normal icy British reserve was down. However, having made a stand about keeping that thread at the top of the page, I don''t want to post anything else that will perpetuate it now that I''ve said my piece. However, I do want to say a BIG thanks to Mochi this moring for the hug and e-support, Honey I hope you read my comment here. Same goes for anyone else that leaves me a personal comment on that thread.
Lastly, I really hope my comments that were directed at the thread content itself and the OP don''t inflame any one side or the other in this debacle, because that''s not what I intended. I really am neutral in the whole thing, just mad at hell because I think we''re being used and treated like a bunch of pawns in a larger game.
Oops, not quite lastly. I may not post for the next few days or so about people''s projects etc - nor mine. But it doesn''t mean I won''t be checking you all out when I get in at night. PS, is generally the perfect place to wind down if you''ve had a long day. I just don''t want anyone to think I''m dis-interested in their goodies.
I promise to be back with some proper updates on my stuff (with pics) just as soon as I''ve gotten through the next week or so.
Much love