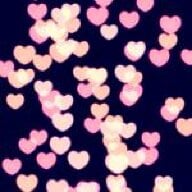 Joined

Nov 19, 2007
Messages

4,497
Now seems like a good time for a new sleep thread.
We totally coddled our first baby, held her to sleep every night, co slept, etc. Though she is turning out to be a totally awesome kid, mama needs some sleep so I was really determined not to do the same with baby boy, but I more or less am. I really really try to get him in his crib at night, but some nights he will sleep for one of his short sleeps with me (last night that was from 1-2), but for the most part, I am able to get him to sleep in his crib, but he always falls asleep first in my arms while breastfeeding. Everyone says to put him in the crib when drowsy, but it just doesn't work. He will kick in his little swaddle, make adorable noises and just not fall asleep. I've tried leaving the room, but that results in crying. In fact, even if he is asleep (like just fell asleep), if I leave the room, he will often wake anyway!! I sleep one foot away from the crib, so as long as I'm there, he will sleep. Naps in the crib are usually short. He naps much better in the swing and/or being held.
What would you do differently? And, do you keep to a specific nap schedule during the day? If yes, what is it?
And, I came across this recently -- so funny:
http://www.emilywrites.co.nz/how-to-get-your-baby-to-sleep/
This thread is not intended to be just about me, so tell us about your baby and sleep too!