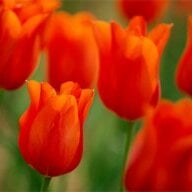 Joined

Dec 29, 2006
Messages

12,461
I don't post health related topics here often but I could us some help. Please!
My husband and I are going to CO for a week pretty soon, and I woke up today with a bad sinus infection. I'm not surprised because 1) I haven't gotten one in a few months and I felt like I was about due. (I get them about 3-4 times a year.) and 2) work is almost over and isn't that the way it usually works? *Just* as you're able to take some time off, BAM, you get sick.

Anyway, I always take amoxicillin, but because this just set in, I haven't been to the doctor yet. Is there anything I can do besides saline rinses that might help? Saline rinses don't typically do anything, unfortunately.
I'm getting a little nervous flying while being sick and especially flying to and traveling around a high altitude area. We have really long travel days getting to and home from CO. Our itinerary has us going to some really out-of-the-way places before we reach our destinations on the way there and back home. Is there anything I can do to not be completely miserable?
TIA!