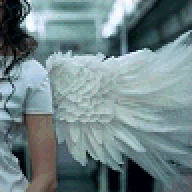 Joined

Jan 20, 2006
Messages

3,786
Forget the engagement chicken, being the list keeper IS the secret!. First Anchor, then sk8rjen and now me

So I think I should pass on the honor. I love taking care of the list (and did it for just a short while!!!), but I think it''s only fair that one of my dear LIWs takes it on. So are there any takers out there?
You can nominate yourself or another LIW. Would be great to have someon that can keep the list updated regularly...since there is so much movement!!!!!!!!!
Being the list keeper was good therapy for me and I loved doing it!




. Thank you Irina!!!
M~