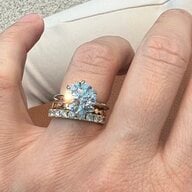 Joined

Jan 19, 2012
Messages

971
Dear Pearlfriends,
I know, I'm quite late to this kind of pearls, but I really would like to buy white metallic pearls.
I already inquired by Hisano, because the kind of strand, what I was looking for, was already sold out on the website. She sent me a comparison picture, because I am debating between 7-8 mm AAA, 8-8.5 mm AA+ and 8-8.5 mm AAA strands.
Could you please post me neckshot about your strands in this sizes?
Normally I like to wear pearls above 8 mm size, but I was also considering to buy a opear length rope from 7-8 mm, and wear it doubled. What is your opinion? Here is the picture I was provided: