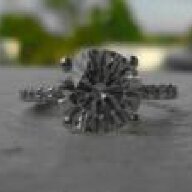 Joined

Feb 16, 2007
Messages

223
Hi,

I''m finally going to buy this diamond and need reassurance that it is a good buy.

GIA Triple Excellence on cut, polish, and symmetry.
table 55%
depth 61.2%
crown angle 34.5
pavilion angle 40.6

i think the HCA score is 1.2

It is a 1.31 ct I VS2, going for about $6400

1) Is this a good price?
2) Is I colour ok? Does it still look white?
3) In the GIA cert, under comments, it says additional clouds are not shown... is that ok?

THANKS!