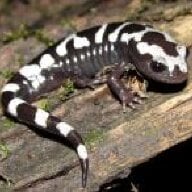 Joined

May 20, 2016
Messages

5,022
I have no issue with honest feedback about a vendor...good or bad and actually appreciate it. I read all the Google reviews when I'm considering a product and that really influences me. Also, I think they are important, because lots of companies may have great review (or terrible), but have then undergone management or staffing changes that makes the whole experience different. So, ongoing reviews give you a timeline to consider. Like others, I think it is the honest part that can be difficult to discern.

Maybe something more like the airbnb model where general suggestions to PS users are posted. And restricting reviews to one area.

I agree. I think that having these in one area would be good. But, I think there would have to be some limits on entrance, or the area would be filled with reviews of every random company out there. There would also need to be some organization (maybe allow filtering by company name, product, etc.) . I think that a set of structured neutral questions may glean more for users than a long, rambling review (or maybe my impatience at reading such things is showing).