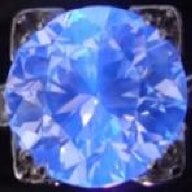 Joined

Apr 26, 2007
Messages

8,087
Okay, so, last weekend, my in-laws came to visit. Since the dollar is strong, they wanted to
shop
till they
dropped
, and, hey, who am I to get in the way of a good time? Needless to say, I got swept up in the camaraderie of it all, and made some purchases of my own.
So, anybody who's read recent shopping thread will know ... I am cheap. I am
so
cheap. I am like a little bird, going
cheap, cheap, cheap
. Generally, all of my shopping is either vintage, or, like, the sales rack at a Loehmann's/Filene's/T.J. Maxx. For that matter, this weekend's shopping was like that! But, see, one of my purchases was only 50% off, as opposed to what it usually is ... which means I dropped $250 on a danged purse. I can afford it and all, I just think I'm having a moment of buyer's remorse, or sticker shock, or something. So now, I'm wondering if I should return it: behold, my pro and con lists! Please weigh in.
Here, btw, is a link to the purse: it's a Rebecca Minkoff "Dear" tote in glazed wine-colored leather;
http://www.endless.com/Rebecca-Minkoff-Dear-Tote-Glazed/dp/B003YL4E6S
Pros in favor of the purse:
1) All my other purses are ... beat. I was never a purse girl before, so almost all of my nice ones were gifts from my mom. And while they do last me 5 years or so, now my Tumi has a paint stain and a little burn mark, my Longchamp has a tear at the bottom along a seam, and my Via Spiga doctor's bag looks so "well-loved" that it's, like, the purse equivalent of a child's favorite binky.
2) I rarely fall for purses. Roughly once every two years or so do I spot a purse I like enough to buy. If I return this one, it's the beat purses for me, indefinitely.
3) I really like the color and the leather and the details! And it has a long strap, which is almost never the case (seriously, what is with all the dinky forearm purses? are women turning into Tyrannosaurus Rex, with short, stubby dinosaur arms all of a sudden?). It's light enough to carry every day, and big enough that I could conceivably use it as a work bag in a pinch.
Cons against the purse:
1) $250! I could buy bling with that!
2) $250! I could buy a Longchamp wallet with that (they last longer than my purses, but my poor old one is actually in worse shape than most of my purses, which is ... saying something).
3) $250! I could do some serious damage at a vintage shop with that! I mean, dude, I paid considerably less than that for my new
desk
.
Basically, all my pros are rational, and all my cons come down to ... cheapness. So, what say you, ladies - stop being wacky, and enjoy my purse, or return it, and feel virtuous?
ETA: Kept thinking about it after I posted, and I realized ... it's actually not the money. I'd pay that for a bag that was pricier retail, I think. It's the fact that it's only 50% off that makes me feel wasteful, or like I didn't get a sufficiently good deal, or something. Is that more, or less crazy, do you think?