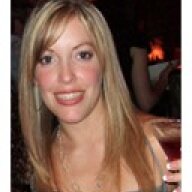 Joined

Nov 2, 2006
Messages

125
After I went today and looked at the ring I have on hold, I did notice, again, that the princess center stone 1.21 looked cloudy in an area. I also remember when I looked at it magnified it looked cloudy...so I am starting over...that would really annoy me.

i am going to see a jeweler of my friends this week. I cannot decide if I want a princess, square radiant or Jubilee, cut corner square brilliant. I like the look of squares shapes but do not want to necessarily pay more for a premium shape.

I know radiant sparkles more like crushed glass, what about Jubilee, cut corner? I want major sparkle to go with the setting I have chosen. (thin channel set baguette sides stones, pave and engraved sides of ring)

Are there differences between size..if I put all three of these by each other..would one look larger than the other if they proportioned right?

Where can I buy wholesale/broker diamonds online if I cannot find anyone in Las Vegas?

I CANT WAIT TO POST THE SPECS AND HAVE YOU HELP ME CHOOSE!