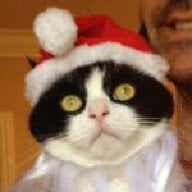 Joined

Oct 7, 2004
Messages

5,239
I am selling a semi-mount and would like to sell it to a lady living in the U.S. Military base in Italy. I found out that shipping platinum, gold, and other jewelry has to be declared on the customs sheet, and insured. However, I''m afraid that the package might get opened up and the item might get stolen if I declare it as jewelry. Some friends of mine who were stationed in Germany had their valuables stolen
after
it reached the base, because they were told the packages were intact when it arrived, and their parents mailed it intact. Obviously it was an inside job.
Questions:
1) Has anyone ever mailed jewelry to a U.S. military base in Italy? Since it''s a U.S. zip code on the package, do I still need to fill out a customs sheet?
2) Has anyone ever had a package stolen, whether you''re shipping it or receiving it? I know we have a lot of military & family on this site, so I hope to get some help.
I was told that people usually just declare it as socks or underwear, but wouldn''t that void my insurance? I do want to mail it insured, since it is a $600 semi-mount. Not that expensive, but still a good chunk of money that I wouldn''t want missing!
Thanks for all the help ahead of time.
This is the setting.. isn''t it pretty?!!