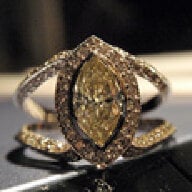 Joined

Mar 5, 2009
Messages

743
We just moved into a new home in March that has miles and miles of tile. unfortunately 2/3 of it is white and needs to be constantly cleaned to look decent. The white tile will probably be gone by the end of the year, and replaced by solid wood flooring. In the mean time the sweeping and mopping is killing me.

Is there a better option?

I have been looking into the Shark vac then steam and the bissell steam and sweep. They are comparable in price, but the Bissell claims to vacuum and steam clean at the same time. Has anyone tried either? Both? Any advice or personal experience would be very helpful.

Thanks!