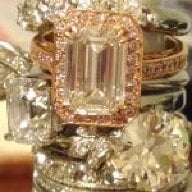 Joined

Jan 8, 2008
Messages

2,362
I have a confession y'all.
I'm a vegetarian who
loves
fine leather!
Let us discuss your favorite makers of shoes/bags/luggage/saddles/lord know what else. I'm especially interested to learn about brands that are really high quality for the money. I don't want a birkin, I just want accessories so spectacularly well crafted I only need to buy them once. I just sprung for a Mulholland Safari Bag for all the trips I've been taking on these wee little single prop cessnas.

Actually got it 30% less than retail from J. Peterman so I'm hoping the quality really is such that it's the last carry-on I buy. I picked up a $34 Kathy Van-whoever "designer" carry-on 8 months ago from Ross and it's already fraying so I hope this was a wise purchase. For 10x the price it better last more than 10x as long. Also thinking of getting a Filson laptop bag for my husband's b-day.
Other guilty pleasure is coach shoes...the Italian made ones...not the canvas logo covered ones made in a SE Asia sweatshop.