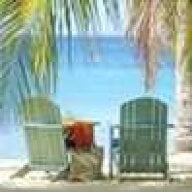 Joined

Dec 21, 2004
Messages

353
Not sure if this has been posted before, but it looked like it might be fun.

What Shape Do You Prefer?

Princess Cut
The princess cut is the first non-brilliant base cut to come to the fore in modern diamond cutting. This fact alone makes it a very remarkable cut. A correctly cut princess appears like a pulsating and brilliant star.

The princess, or profile cut, was developed by a London diamond cutter named A. Nagy in 1960. This cut gets its liveliness from a series of v-grooves cut on the stone''s back. Another term applied to princess cut is the starburst cut.

Generally, princess cuts boast 49 - 50 facets. However, a princess cut can have more facets.

Many gem cutters consider the princess cut the original brilliant-cut square.

Square Symbolism: Equality; Fair mindedness; Justice; Materialism; Order; Satisfaction; Truth.

Princess Cut Symbolism: Diamond marketers believe that the woman attracted to the princess cut is getting married for the first time, is exposed to the work world, is interested in fashion as a style rather than a trend, and is aware of national advertising; She''s hip.

Round Brilliant
The most common brilliant cut is the round, but a brilliant can also be heart, oval, marquise, and pear. All brilliants have at least 58 facets and are admired for their fire and sparkle. More than 75% of all diamonds sold are round brilliants.

Although no single inventor has officially been credited with the invention of the brilliant cut, many sources do credit a Venetian lapidary named Vincenzio Perruzzi and date the brilliant''s introduction to about 1700. An increase in the cutting of brilliants occurred midway in the 17th century.

With the invention of the brilliant cut, diamonds came into their own. Before the 1700s, very few lapidaries had the skills required to bring out all of a diamond''s fire and flash. As a result, diamonds did not have the cache in the Western world that they now enjoy.

With the invention of the brilliant cut, the diamond became the most sought-after and valuable gem.

One of the most famous brilliants is the Williamson, an incredible pink diamond discovered under a baobab tree in Tanzania in October 1947 by one very sharp-eyed child. Dr. John Williamson, for whom the diamond is named, presented it to England''s Princess Elizabeth as a wedding gift. When cut and polished, the diamond weighed 23.60 carats. In 1953, the year of her coronation, Queen Elizabeth II had the diamond set in a flower spray brooch.

Other Famous Round Brilliants: The Moon, a 183-carat round brilliant, discovered in South Africa and auctioned in London in August 1942 for an unreported amount.

Round Cut Symbolism: Women who prefer round cuts are easy to get along with; They''re savers not swingers and put a lot of value on their homelife; Round brilliants are traditionalists who prefer stability to change.

Pear Cut
Twenty percent of the listed 100 largest diamonds are pears. The Cullinan, also known as the Great Star of Africa, is the world''s largest cut diamond in the pear shape. The pear is a variation of the brilliant cut. Another word for the pear shape is the teardrop.

Famous Pear Cut Diamonds: The Great Condé is a pink pear-shape diamond weighing 9.01 carats. Louis XIII of France gave the diamond to the Prince of Condé after the battle of Rocroi in appreciation of the great service the prince had rendered to his country.

The Dresden Green derives its name from the capital of Saxony, where it has been on display for more than 200 years. Before cutting and faceting, the Dresden Green weighed approximately 100 carats. The earliest known reference to this rare green diamond occurs in October 1722.

The Excelsior ranks as the second-largest rough diamond of gem quality ever to have been found. Only the Cullinan is larger. In the rough, the Excelsior is purported to have weighed 971 carats. A regrettable decision was made to cut the rough into 11 stones, of which eight were pears and two were marquise. The Excelsior I weighed 69.68 carats. The Excelsior XI weighed 9.82 carats.

Pear Symbolism: Like women who prefer the round cut, pear shapes are home centered, but with a bit more attitude than their round sisters; Pears are eager for experiences outside their home and are also ambitious; Status oriented;
Generally easy to get along with; Innovative solid citizens who tend to be active in their communities; Well adjusted and considerate; Frugal with finances and excellent homemakers.

Cushion Cut
The cushion cut diamond was one of the most popular diamond cuts ever. For more than 70 years, from 1830 to the turn of the 20th century, this was how fine diamonds were cut. Many of the older cushion cuts, often called old mine cuts, have steep crown and pavilion facets, usually a culet and a small table. When famous gem cutter Tolkowsky pioneered the modern round brilliant around 1913, those angles were incorporated into the cushion cuts, giving them more fire. Sometimes referred to as a "pillow cut," the cushion cut often has an open culet (the bottom of the diamond) and a rectangular to square shape with rounded corners and a facet plan to give the diamond depth. Cushion cuts are a little less brilliant than modern round brilliant diamonds, but are more dispersive (which refers to the separation of white light into spectral colors). Antique and modern cushion cuts are virtually the same, though newer technology means today''s cushion cuts have better symmetry, proportions, and polish.

Famous Cushion Cut Diamonds: The Jubilee is a magnificent, cushion cut colorless diamond weighing 245.35 carats. It is the sixth largest diamond in the world. The Jubilee is a pink diamond. With its 88 facets, it introduced a new type of cushion cut called the Jubilee cut.

The McLean diamond was worn by the Duchess of Windsor. It gets its name from Evelyn McLean, who would become more famous as the owner of the infamous Hope Diamond.

The Cullinan II is more than 317 carats and is currently part of the British Crown jewels.

The Regent, discovered in India, weighs more than 140 carats and is currently housed in the Louvre Museum in Paris.

Heart Cut
The heart shape is a brilliant cut. The origin of the heart cut remains a mystery. Unlike what most people believe, the heart cut is not a recent development. In 1665, a book written by Jean Baptiste Tavernier mentions a 36-carat heart-shaped diamond. This was probably the first time the western world had come across this cut. It''s very possible that the cut originated in India.

Famous Heart-Shape Diamonds: La Luna, discovered in South America and weighing more than 200 carats. Currently privately owned.

A 111.22-carat heart is privately owned. It's believed the rough was mined in South Africa.

A heart-shape diamond weighing 101.31 carats is privately owned and was offered for sale by Christie's New York in October 1996.

The Begum Blue is a heart-shape fancy deep blue diamond weighing more than 13 carats. It was sold at Christie's Geneva on November 13, 1995. Set in a necklace, it fetched $7.5 million.

An extremely rare heart-shape fancy with an intense purplish-red color is called the Mikimoto Red Diamond and weighs 1.03 carats. It was purchased in 1994 by the Argyle Pink Diamond Tender.

The largest of the 11 blue diamonds in the De Beers Millennium Jewels' display is a vivid blue 27.64-carat diamond called the Heart of Eternity. It was on display in London's Millennium Dome during the year 2000.

The Blue Heart diamond weighs approximately 30.82 carats and is of a rare dark blue color. It's believed it was cut in 1909 and 1910. It's unclear whether its orgins are India or South Africa. The diamond was acquired by Harry Winston in 1959, who sold it years later to socialite Marjorie Merriweather Post. The diamond is now owned by the Smithsonian.

Heart Symbolism: Creative and affectionate; Can be of a volatile temperament – fiery; Hurt by indifference; Very feminine and romantic; Kindred spirits with the southern belles of the 19th and early 20th centuries; Will overlook her husband's faults if he's affectionate; Prefer small thoughtful gifts that show the giver really knows and understands her.

Marquise Cut
The marquise cut was named in honor of the elegant Marquise de Montespan, mistress of Louis XIV (14th) of France. The cut is canoe shape, an elongated ellipse pointed at both ends. It is also a modified brilliant cut. The marquise is sometimes called the navette. According to legend, Louis XIV had the cut designed to resemble his mistress's smile.

Louis XIV's love of diamonds bordered on the obsessive. During his reign, he began to satisfy that desire on a scale seldom equaled in the Western world. Between 1661 and 1691, the value of the French treasury jumped from 7.4 million livres to 11.4 million livres – all thanks to the King's love of diamonds.

Famous Marquise Diamonds: Actress Norma Shearer's engagement ring was a very fashionable, slender, platinum band set with a large marquise cut diamond. If you love old movies, you can see this ring on Ms. Shearer's finger in the movie, The Divorcee (1930).

Marquise-shape diamonds were frequently part of diamond Art Deco jewelry. Their clean lines played to the architectural elements of that period jewelry.

Christie's sold a fancy gray 15.03-carat marquise on June 1, 1978 for $29,000. A fancy blue marquise-shape diamond of 3.21 carats is in a private collection.

Marquise Cut Symbolism: Women who prefer the marquise cut are experimental in their lifestyles; Always on the go;
Daring, usually charming and exciting company; Temperamental, sexy, creative, and innovative; A man in love with a marquise has to stay on his toes; Achievement is very important to the marquise; The marquise can't stand to be cooped up at home and functions quite well in society; Loves excitement, turmoil, and travel; Impulsive; Requires new physical and intellectual experiences; Energetic and outgoing.

The Asscher Cut
Rose cuts, Asscher cuts, and cushion cuts are the hottest trends in diamond jewelry—and that includes both bridal designs and fashion designs. (The Asscher cut is growing in popularity as an engagement ring.) The trend encompasses everything from the antique-inspired bridal designs that have been popular for several seasons (and are the perfect setting for these flashback stones) to contemporary fashion pieces that take advantage of both the unique cuts and, in the case of rose cuts, more affordable prices. This cut was developed by the famous firm of Asscher Diamond, Co. located in Amsterdam.

In 1902, Asscher Diamond Co. patented a rectilinear diamond cut. Developed by Joseph Asscher, the squarish step cut's deeply cut corners give it an almost octagonal outline. It features a small table, high crown, broad step facets, deep pavilion, and square culet. The Asscher cut was inspired by the table cuts of the Renaissance, however, it was a big departure from the brilliant cuts that dominated the 1800s and was a forerunner of the standard emerald cut. Because of its high crown and small table, the Asscher cut has more light and fire than an emerald cut.

Baguette Cut
Baguette is French for rod. Also used by the French to describe a long loaf of bread. A baguette cut is a step cut for rectangular-shape diamonds. The cut is very elongated in relation to its width. Customers inexperienced with diamonds may mistake a baguette cut for an emerald cut. The length on a baguette is far greater than the width – more so than the proportions for an emerald cut.

Baguettes have unbeveled corners, usually only two rows of facets, and may be rectangular or tapered. Like the emerald cut, the baguette does not have the sparkle of a brilliant cut but has a classic beauty. Higher quality of color and clarity are important because facets can't be used to hide inclusions or poorer color.

Symbolism for the Rectangle: To the Navajo, the rectangle symbolizes the female form; Intelligence; Protector; Divine contemplation.

The Briolette Cut
A briolette is a pear-shape stone bounded by crossing bands of small triangular facets. Originally, this cut was confined to pendants. A briolette is a gemstone that has been faceted all over. The briolette is a type of rose cut, which dates back from the early 1500s or earlier.

No one knows for certain how old the briolette cut actually is. There are rumors of diamonds cut in India during the 12th century exhibiting this style of cutting. (And they are just romantic rumors.) At the time, India was the center of the world's diamond cutting and remained so for centuries. The briolette is a relatively rare diamond cut.

Famous Briolettes: The Briolette of India is a legendary diamond of 90.38 carats, which, if the fables about it were true, would be the oldest diamond on record, older than the Koh-I-Noor Diamond. According to legend: In the 12th century, Eleanor of Aquitaine, the first Queen of France and later England, brought the stone to England. Her son, Richard the Lionhearted, is said to have taken it on the Third Crusade. It next appeared in the 16th century when Henry II of France gave it to his blonde mistress, Diane de Poitiers. It was shown in one of many portraits of her that were painted while she lived at Fontainebleau. After disappearing for four centuries, the stone surfaced again in 1950 when the jeweler, Harry Winston of New York, bought it from an Indian Maharajah. It was sold to Mrs. I.W. Killam and bought back by Mr. Winston, following her death, about 10 years later. In 1970, Mr. Winston showed the stone at the Diamond Dinner for American Fashion Editors. Unfortunately, recent research shows that the Briolette of India was probably cut in Paris around 1908 –1909. It's also believed that this diamond was once owned by Henry Philip Hope, the banker whose legendary gem collection includes the diamond named after him – the Hope Diamond. Whatever its history, it remains the world's most famous briolette.

The Vanier Briolette is a 202.85-carat diamond, which is lightly spotted, but of almost perfect shape. Instead of fashioning the customary brilliant from this type of stone, the cutters made a bold move and cut it as a briolette, which weights 116.60 carats and has 192 facets. The color is a light fancy yellow. This diamond also enjoys the distinction of being the largest diamond cut in London since the Regent. It has since been purchased by the Sultan of Brunei.

Briolette symbolism: Home centered, but with a bit more attitude; Excellent homemakers; Eager for experiences outside their home and also ambitious; Status oriented; Generally easy to get along with; Considerate; Well adjusted; Frugal; Innovative, solid citizens who tend to be active in their communities.

The Emerald Cut
An emerald cut is a bevelled step cut that can be square or rectangular in shape. What is lost in fire and scintillation is gained in weight. Clarity has to be exceptional for an emerald cut diamond; however, emerald cuts are not the most expensive diamond cut. Step cuts are comprised of larger facets which act like mirrors. The emerald cut has 58 facets (25 crown, 8 girdle, and 25 pavilion). Because of the angle, size, and shape of the facets, the emerald cut shows less brilliance and fire (dispersion) than the other brilliant cut diamonds. However, the emerald cut stone reveals a classic beauty and elegance not seen in other cuts.

Famous Emerald Cut Diamonds: The Jonker Diamond is a fine quality, 726-carat diamond found in South Africa in 1934. It was purchased by the Diamond Producers'' Association for $315,000 and later sold to Harry Winston, the New York City gem dealer, for a reported $700,000. After cutting by Lazare Kaplan, of New York, a marquise and 11 emerald cuts resulted. The largest stone, the Jonker, was a 66-facet emerald cut that weighed 142.90 carats; later it was recut to 125.65 carats and 58 facets. After being owned briefly by King Farouk of Egypt (when its estimated value was $1,000,000), it became the property of Queen Ratna of Nepal.

The Hope Diamond may be the most famous of the emerald cut diamonds. It first appeared in the diamond trade around 1830 and is characterized by its deep blue color.

The Tablet of Islam is a black emerald cut diamond weighing more than 160 carats. It was last reported for sale in January 1992.

Tiffany & Co. owns a 128-carat fancy yellow emerald cut diamond. Origins are believed to be South Africa.
The Edna Star is a 115-carat, white emerald-cut diamond sold by jeweler Harry Winston to an "Arabian client" in 1957.
The Star of Egypt is a white, emerald cut diamond believed to have been mined in India. It weighs 105.51 carats and is privately owned. The identity of the owner is not known.

Emerald Cut Symbolism: The woman who prefers the square or emerald cut is disciplined and organized with strong leadership and executive ability; Tends to be conservative, adheres to custom; A great teacher of cleanliness and order to children; Carefully considers every change; Cannot be conned; Thinks before leaping; Honest and open; Women who know what they want like the emerald cut.

The Star Cut
This type of star cut is created by cutting a five-pointed star shape from a round brilliant. As you can imagine, when the cutter does this, a lot of diamond is lost. Then, why do it? Well, it's a cool shape that has gained some popularity because of its uniqueness. It allows the lapidary to create something beautiful from a round brilliant that might have had too many spots on the outer edges, but which was clean otherwise.

There have been star-shape diamonds for as long as the industry has had the laser technology with which to cut them. Star cuts get their brilliance from the number of facets cut into them.

The diamond star is the first fancy cut diamond to fully resemble a 5-pointed star. As diamonds, they're sold on a millimeter basis rather than carat weight because so much weight is sacrificed when they're cut from already finished round brilliants.

Diamond stars were invented and patented by Fancoldi Registered Trust in Liechtenstein and are distributed in America by Pancis Gems, Inc. The Pancis stars have 76 facets and feature the same depth as rounds. This is what gives them their brilliance.

A star-shape cut was also developed by P. Lancon of Geneva, Switzerland.

Star Symbolism: Disperser of light; Angel; Achievement; Divine will; Exalted being; Health; Wisdom; Christmas; The seal with which Solomon worked miracles.