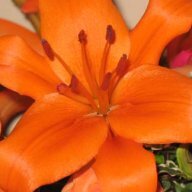 Joined

Dec 9, 2006
Messages

36
I recently went to purchase a wetsuit from one of our local Scuba diving stores (we only have 3) and felt I was sexually harrased by the salesman.

I tried on several suits and he helped...I needed help figuring out if they fit properly b/c it is very important that they do and I am not experienced enough to decide on my own.

Anyway, he made several remarks about the way the suits fit that were uncomfortable. He even once said "i can see your six pack". I dont have a six pack!!!!!!!!! I already felt vulnerable b/c of how tight these things are and I am a tomboy who doesn''t like things tight. I am also usually not offeneded by these kind of remarks. I can usually turn a deaf ear or bark right back at them and then they shut up. However, that day I couldn''t say a darn thing and I couldn''t even get the balls up to just put my clothes back on and walk out of the store.

I for once in my life was felt like a prisoner to this mans commments. lol

Am I wrong, was he just being sincere b/c he thought I was attractive? On another forum I had two guys tell me that I am basicly a nut. [rolls eyes] I responded and said you are men and its almost impossible for you to ever understand why women take offense to comments like this. Men would welcome the cat calling...women usually think differently.

Any of you ever found yourself in a simular situation??? What did you do?