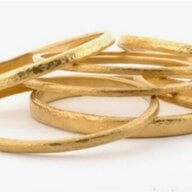 Joined

Jan 26, 2003
Messages

22,129
Seven more POWs (besides Jessica Lynch) are alive, including the five shown looking terrified on Al Jazeera television. (I *believe* the other two were the Apache helicopter pilots.)

I had been terrified about their fate since seeing them on television.

I would like to see the schools that offered Jessica Lynch a free college education extend the offer to these men and woman, too.

I am hoping that once our soldiers come home the United States will look at the horrible loss of life in Iraq caused by this war. Some estimates say 30,000 people may have died. Once our troops are safe I think we should reflect on whether there was any better way to handle this.